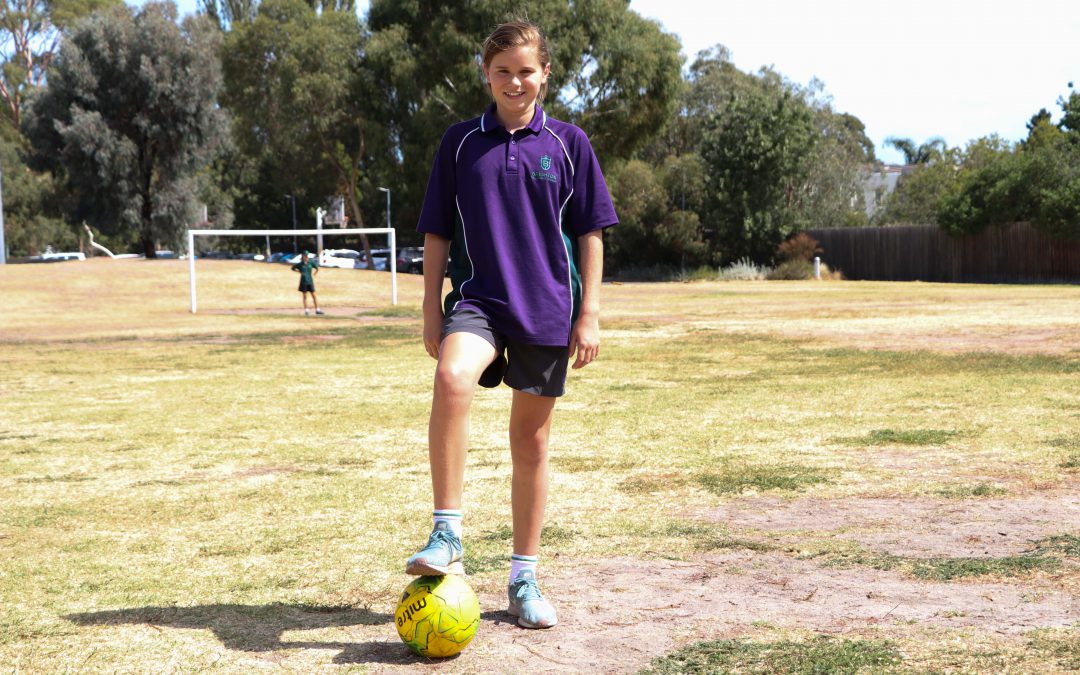 Brighton Secondary College would like to congratulate Madeline Cook Year 7 who has been chosen to receive the 2018 Victoria School Sport Award for Football (Soccer). The award will be presented at the MCG on March 14th.  
Madeline began playing soccer at the age of 5 for co-ed teams at Brighton Soccer Club where she was known to the boys as "The Sporty Girl".
After two seasons at Brighton, Madeline moved to Ottawa, Canada where she played in an all girl's league. Madeline achieved the golden boot for her team.
During the winter of 2014, Madeline participated in an international soccer camp in London, Ontario.
Returning to Australia in December of 2015, Madeline joined the Sandringham Soccer Club.  Coached by Sven Samild, her Under 11 girls team went undefeated.  During the 2016 season Madeline was chosen to represent Sandringham in the Caruana Cup, The Brighton Girls Tournament and the Castlefield Cup.  Her teams came first in each of these competitions.
Her Sandringham 2017 under 12 team came first in the Kangaroo League. Madeline achieved the Kangaroo League golden boot.  Madeline was chosen to represent Sandringham in the 2017 Caruana and Castlefield Cups.  Her teams achieved second and first respectively.
Madeline played her 2018 season in the Under 12 Squad at Bayside United FC, a Women's National Premier League team.  She had a very successful season at Bayside and was the high scorer for the team and twice named Player of the Week.
After extensive trials, Madeline was chosen to participate in the 2018 Victoria School Sport Girls Under 13 Team. She competed in the week long National SSV tournament in Sydney in September of 2018.
Madeline also plays Futsal and was chosen for the Futsal Federation Victoria State Girls Under 14 Squad which participated in the New Zealand National Youth Futsal Championships in Palmerston North, NZ ,13-15 July 2018.
Madeline was selected to represent Victoria State in the National Futsal Tournament held in Sydney in January of 2019.
Madeline is currently Striker for South Melbourne FC, a Women's National Premier League Team.  Madeline is in the 7th grade at Brighton Secondary College.
Madeline wants to continue her soccer career and is exploring all of her options.