Past Student Success shared by Nyssa Bradsworth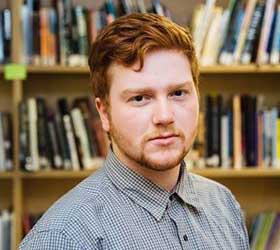 DYLAN MURPHY
Dylan graduated Creative Writing at RMIT in 2016, guest starred on Upper Middle Bogan in 2014, and wrote and directed a web series 'Feedback' in 2016 going into its 2nd series. Wrote music for Musical "Tom Hanks: The Musical" in 2018 and won numerous awards for his work.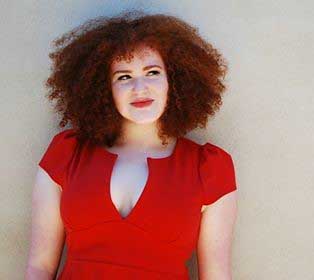 EMILY SCHNALL
Emily studied Jazz Vocal at Monash University, graduating in 2017, and performed at the Melbourne Recital Centre and jazz clubs around Melbourne, with world renowned performers and composers like Tony Gould, Esperanza Spalding and Kate Cebrano, and has recorded albums with those collaborations. She has toured to the USA and Europe and now leads 4 different bands as a front woman and band leader and manager. Emily's original band 'The Mamas' has gained some national buzz and are touring to different states, sold out huge venues in Melbourne for our gigs and have had many interviews and public write ups on the work they do towards accessible feminism and talking about real worldly issues with humour. Emily has also won many composition prizes and the likes for work as a jazz composer.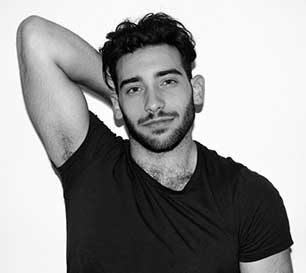 AUSTIN KHOURI
Austin completed his Advanced Diploma in Film and Television at Swinburne in 2016 and has worked on music videos for Seth Sentry (play it safe) and Maribelle (Shout). Austin has directed many music videos and short flims, notably for his band 'An Especially Dirty Hippie' with Calum Bellofirore, and produced short films 'Ice cream with Sprinkles' (Winner of 'Best edit' at Swinfest), 'Yellow Lid' and 'Afternoons' (currently in post-production stage). Austin has recently started a small production company focusing on corporate/wedding/ music videos and has had clients such as Doig Architecture and worked with Westspace Art Gallery on two occasions.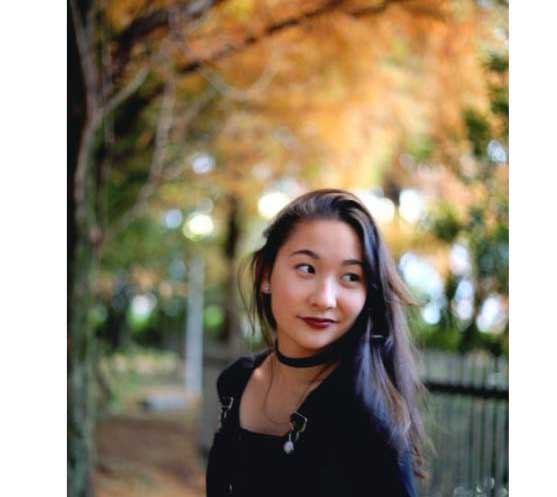 MICHELLE GERSTER
While at Brighton Secondary College, Michelle was in the main cast from ABC3 show 'Nowhere Boys', which has
made a feature film and is still playing on ABC. After leaving the College, Michelle studied for a full year in Japan and is currently doing a 6 month cultural exchange program at Walt Disney World, Florida. She is doing International Studies and Japanese at Swinburne, with more acting and character work on the horizon.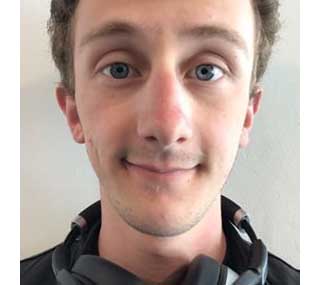 CHRISTIAN RHODES WOLFE
Christian has been a member of the Australian Shakespeare Company for 5 years, touring 'Much Ado About Nothing' in the
Czech Republic. Christian has also performed in 'One Man, Two Guvnors' at the Heidelberg Theatre, and has taken a keen interest in sound design.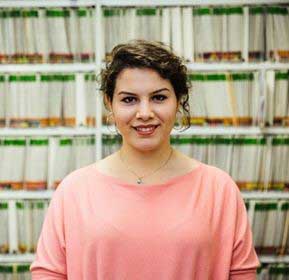 MICHELLE MELKY
Michelle graduated with a BA in Creative Writing and Dip of Languages in French, both from RMIT. She produced the web series Feedback that's going into its 2nd series and worked on the short film 'Build – A – Film', which placed 2nd at the Unscene Film Festival. Michelle started a part time embroidery business in 2016 and now works full time at Savage Film Services, a film lighting company that services all filmed media types as well as co-hosting the 'New and Improved' segment on SYN radio in 2018.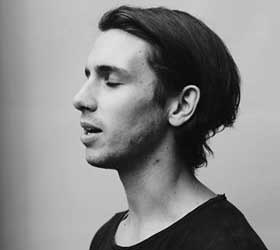 RYAN JEWEL
Ryan has embarked on a career as a music producer and DJ, with success with local acts 'FOX ACHE', 'MAHWA' 'ROBIN GOOD' and now 'RY/LE'. His solo project 'RY/LE' is getting Triple J airplay and he is about to jump on the festival circuit.