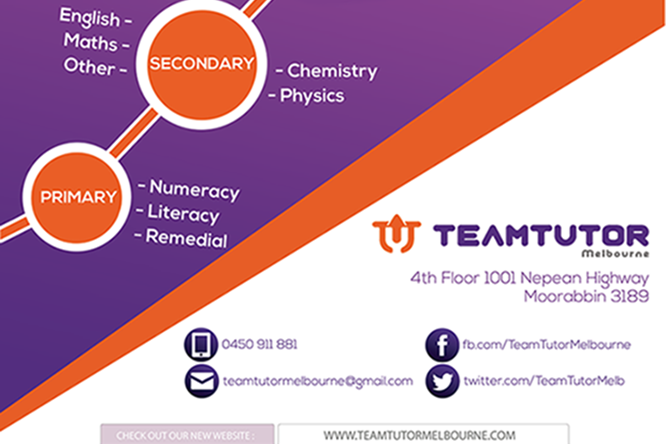 About Team Tutor
Team Tutor Melbourne is a tuition centre that aims to provide flexible learning solutions to students of all levels and ages. We have experienced tutors to cover Primary, Secondary, University and Adult learning. English and Math's are the key subjects at these levels but we also have specialised VCE tutors in other subjects like Chemistry, Biology, Accounting, Business Management, Legal and more.
We have developed our own systems with our experienced tutors to ensure we provide professional and easy to understand tutoring to enable our students to show progress and success in the relevant subject.
Our team approach is unique to our company. Our success record has been very good and is proof of our experience and expertise.
We tutor in all subjects at our Head Office in Moorabbin or arrange home visit for your convenience.