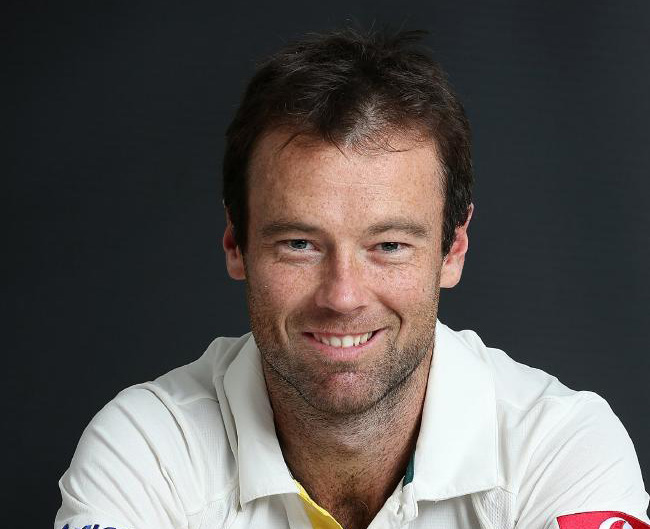 I began my time at Brighton Secondary College in 1996, after moving from the Eastern Suburbs, and completed Year 12 in 2000. I met some amazing people at that school and have life-long friends as a result.
I was lucky enough to travel to England the following year to play a season of cricket over there. It was life changing. I learned a lot about myself, both as a cricketer, and as a person.
Four years later and after a hell of a lot of hard work and luck, I was rewarded with a rookie contract for the Victorian Cricket Squad. I didn't perform overly well throughout that season, and lost my contract. But I got an invitation to train with the squad the following season. I worked at Puma in their factory packing orders whilst training as much as I could with the State team. Through a couple of good performances and some good timing, I was picked to debut for Victoria against Qld in Nov 2006 in the one-day format and was Victorian representative number 810 in the Sheffield Shield team a few months later.
I was lucky enough to have represented Victoria over a period of about 10 years, which included being involved with some successful teams. We won 5 Sheffield Shield Titles during my time. Something that I never would've thought in my wildest dreams I would be apart of. In November 2012, I was selected to be apart of the Australian Test team, cricketer number 429, playing 2 tests. Unfortunately my performances in the Test arena didn't warrant my selection for any more games.
Throughout my cricket journey, I was able to travel to places like India, England, South Africa, Switzerland, Italy, Holland, Austria, Sri Lanka and New Zealand.
During my time as a cricketer, I had tried a few different areas for me to transition into once cricket was over including Photography, Carpentry, media and ended up co-managing a Garden Maintenance Business. Ironically, working with professional athletes and their transition, is where my passion currently lies. I love helping people, and after some study and work placement, I am lucky to be currently working in a role that exposes me to my passion.
I am a Regional Manager with the AFL Players' Association. My role ranges from being the conduit between AFL/AFLW Clubs and the AFLPA, to assisting the first year players' Induction Program, guiding retiring and delisted players through their transition out of the game and much more.
Obviously, I get a little nostalgic thinking of my time at Brighton Secondary College. This year marks nearly 20 years since I finished Year 12 and I want to thank the teachers and staff who were so patient with me through my time there.
Image: Sourced from the Herald Sun