INTERNATIONAL STUDENT PROGRAM
Brighton Secondary College welcomes students from many different cultures and backgrounds and recognises and values the contribution international students make to the life of the school.
The College has a first rate educational program for its international students, attracting a large number of students from countries including China, Vietnam, Japan, Korea, Cambodia, Germany and Italy.
INTERNATIONAL STUDENT ACHIEVEMENT AND SUCCESS
We are incredibly proud of our International Students, we wish them every success in their further studies and beyond.
Below, is a photo of a few of our 2022 graduating International Students; Christine, Ivan, Ben and our DUX of the College Frank.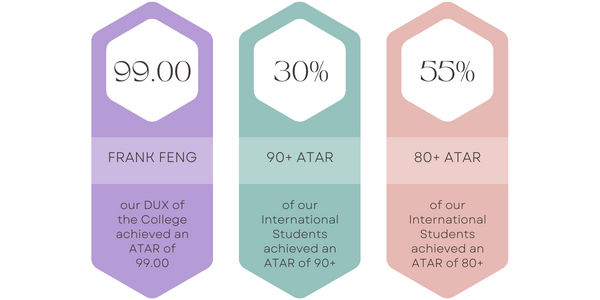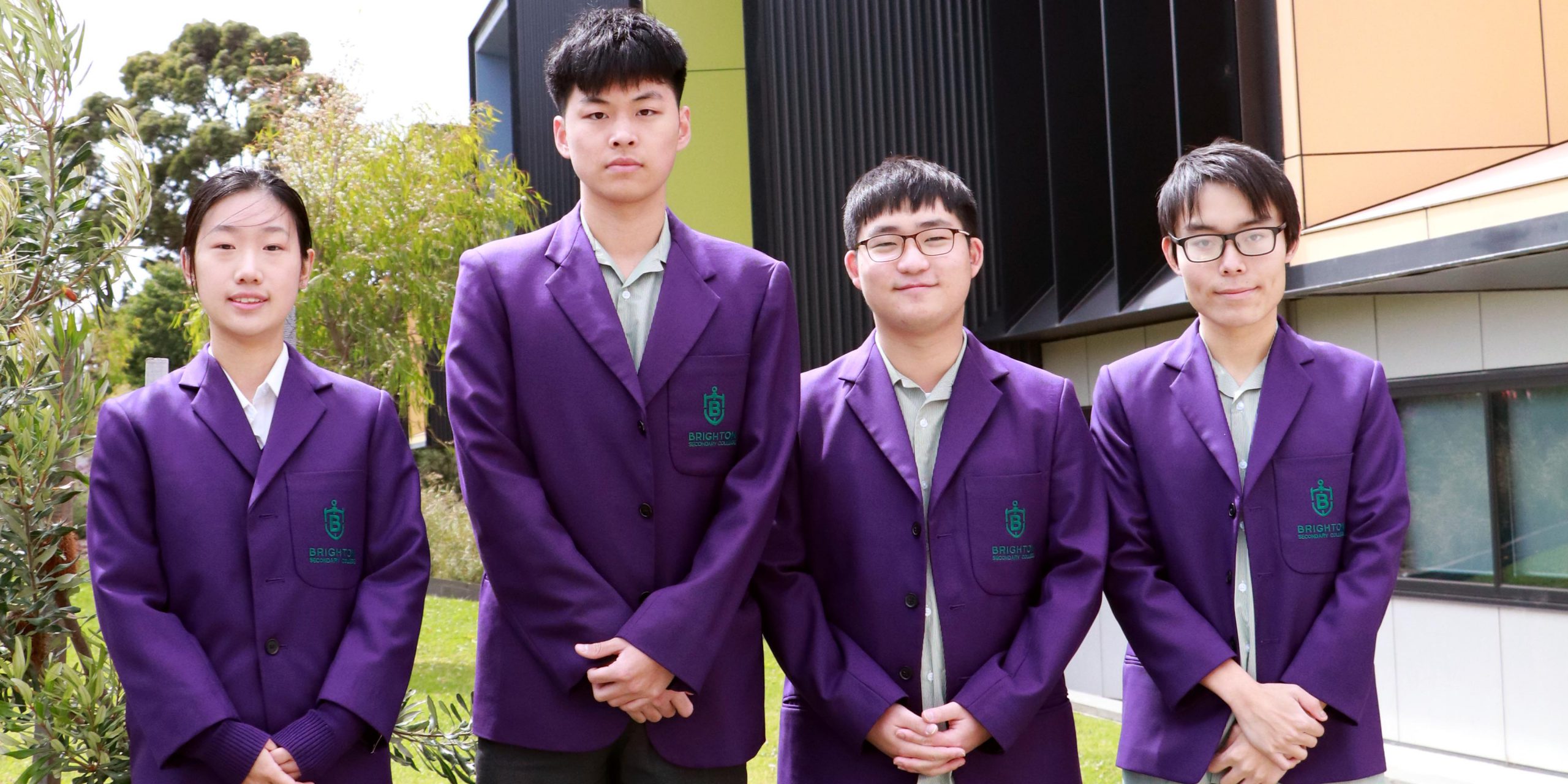 LOCATION
Brighton Secondary College is situated in Brighton East, a beautiful bayside suburb located 12km from the city of Melbourne. Transport to the college is easy by train, tram or bus.
ACADEMIC PROGRAM
Brighton Secondary College has an excellent educational reputation with a very high retention rate into the Victorian Certificate of Education (VCE). The college enjoys strong academic success, with the majority of our students successfully entering tertiary education, including the University of Melbourne, Monash University, Swinburne and RMIT. Students have a wide range of subject choices.
NETBOOK PROGRAM
All students are required to purchase a College approved Netbook for use at Brighton Secondary College.
ENGLISH LANGUAGE CENTRE
An English Language Centre operates on site to cater for our International students. We offer a tailored course to suit the needs of students entering VCE through our Pre VCE program and small EAL classes at all levels.
HOMESTAYS & SUPPORT SERVICES
Accommodation is found for all international students with families in the Bayside areas close to the college. All families are chosen by the college and we keep in close contact with the students at their homestay.
The College has a dedicated team, headed by Gary Agg, Manager International Student Program, which assists international students with their orientation process. We recognise that international students have differing needs and require support to enable them to be settled and happy. Jessica Luong is our Coordinator of Homestays and students are also supported by the Manager of the Language Centre, Mirsina Apostolellis.
The College creates a safe and harmonious environment for the students who come from a wide array of countries through its management of student discipline and welfare.
There is a range of people to cater for the welfare needs of the students. They include the Student Welfare Coordinators, Careers & Pathways Managers, Year Level Student Managers, Homework support staff and International Student Leaders.
UPON ARRIVAL
AIRPORT PICKUP
We will arrange for a Brighton Secondary College representative to meet you at the airport upon your arrival in Melbourne and take you to your homestay address.
AT HOMESTAY
After you have settled, your homestay will make contact with the school. Your first task will be to select your subjects so your student timetable can be finalised.
Our student support team will assist you to establish a bank account and purchase text books and school uniform.
ORIENTATION
At the beginning of each term, there will be an orientation session where you will meet key staff members and be given a tour of the school to help you become familiar with the campus.
MORE INFORMATION
International Division of the Department of Education and Training
Phone: +61 3 9651 3700
Fax: +61 3 9651 3981
Email: international@education.vic.gov.au
ISPU website: www.study.vic.gov.au
Brighton Secondary College is accredited under the Department of Education and Training's CRICOS registration (CRICOS provider name and code: Department of Education and Training, 00861K). For further information refer to www.study.vic.gov.au.